2020 Virtual Barebones Bog Slog
---
Didn't get into the small field for the Barebones Bog Slog? You can still experience the thrill of orienteering at Lord Hill Park by participating in a virtual event at your convenience. We've published the courses in UsynligO, so you can enjoy these courses any time!
To make it a little closer to a "real" orienteering experience, we have placed flagging in the woods with control codes. These will remain in the woods for the next two weeks. After that, we'll take down the flagging. The virtual course will remain in place, so you can enjoy it any time you want.
UsynligO Information
For information about UsynligO, see our earlier post.
COURSES
Course designer(s): David Tallent
Barebones UsynligO Courses
Extras
How are courses measured?
Courses are measured as the crow flies, in a direct line from control to control. Unless you have wings, you will travel farther than this distance! Courses are measured in kilometers, so a good rule of thumb is to simply round up to miles to estimate how far you will go. So in a 5 kilometer race, you'll likely travel up to 5 miles.
The Bog Clog (Beginner) – 1.7km, 10 controls, 10m of climb.
Map scale 1:5000. The course is exclusively on trails with no route choice. Suitable for beginners. Expect your feet to get wet! Expected times < 30 minutes.
The Bog Jog (Intermediate & Short Advanced) – 3.8km, 15 controls, 90m of climb.
Map scale 1:10000 with an enlarged insert for the Rock Garden. Expected times ~ 1 hour. From the course designer: "I designed this course with emphasis on route choice and trail running, with several opportunities to cross country. I included a fun, albeit, my idea of fun, where you may have to use you knee for 20m. The small trails are muddy. I recommend good running shoes (boots are ok if you walk) or spikes. Gaiters would be good, but not essential."
The Bog Slog (Long Advanced) – 4.8km, 22 controls, 180m of climb.
Map scale 1:10000, with an enlarged insert for the Rock Garden. Expected times 1-2 hours. From the course designer: "I designed this course to keep you in the forest. Dark green, is light green, and light green is white with good visibility. There is little bushwhacking, but you could encounter it if you went out of your way! Slow running and/or fast walking will be your "first gear". This is a technical course, which will test your map reading skills, picking out handrails, pace counting, aiming off, utilizing, and noticing collecting features and lots of route choice where trail running is optional. There are a few legs with some trail running (beginning and end). Climb comes is small bursts. I included one fun leg (should you choose this route), which is a short 30m scramble. I highly recommend spikes and gaiters. Since many of you have not orienteered in almost a year, I added extra controls on purpose for your enjoyment."
SIGN UP
THE MAP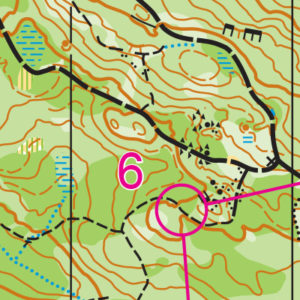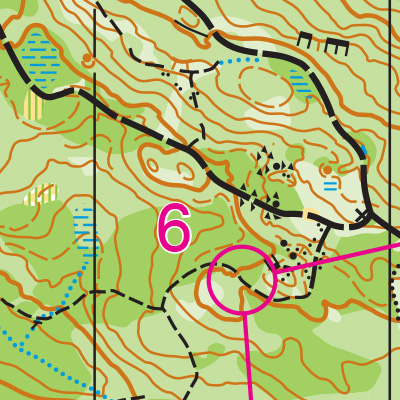 Covering 1,463 acres of forest, ponds, and open meadows, Lord Hill offers some of the best navigation west of the Cascade Mountains. It features rolling hills, a wide-ranging trail network, and enough navigable land to have back-to-back events on a 1:10,000-scale map with little to no overlap.
Though Lord Hill has north and south entrances, the club routinely uses the southern entrance for its ample parking and closer access to "the bowl," an open, grassy area ideal for the arena-style finishes used in larger events.
Since 2014, Lord Hill has been the preferred location for the annual Bog Slog during the winter, and is often used for another event during the year as well.
Read more on the map page
SAFETY & ETIQUETTE
Return to the Finish
All participants MUST return to the finish and download their e-punch or turn in their punch card.
Even if you have not finished your course, you must still return to the the finish and confirm with event staff that you have returned safely.
Out of Bounds
Some areas may be marked out of bounds. It is imperative to respect these boundaries to maintain our relationships with land managers. Participants MUST NOT go out of bounds. Any participant caught going out of bounds will be disqualified.
Course Closure
All participants MUST return to the finish by course closure time. If a participant does not return by course closure, event volunteers will begin coordinating a search party.
If you need a long time on the course, start as early in the start window as possible, wear a watch, and be prepared to cut your course short to make it back by the course closure time.
Whistle
All participants MUST carry a whistle on the course. Complimentary whistles are available at the start tent (please only take one).
If you are injured on the course and need assistance, blow three long blasts to call for help.
If you hear a call for help, abandon your course to find the person in distress.
Voices
Part of the fun and fairness of orienteering is navigating your own course, so please be polite when you find a checkpoint and don't holler that you've found it.