The Bog Slog! (with COVID-19 operating protocols)
---
Both days

of Bog Slog are now full and registration is CLOSED. For questions, please email

 info@cascadeoc.org. 
Saturday Start Times
| | | | |
| --- | --- | --- | --- |
| 11:30 | Eric | Bone | Slog |
| 9:54 | Ben | Brumback_Group | Slog |
| 9:34 | Tyra | Christopherson | Slog |
| 9:38 | Bruce | Christopherson | Slog |
| 9:42 | Siri | Christopherson | Slog |
| 10:06 | Jessica | Colleran | Slog |
| 10:10 | Joshua | Colleran | Slog |
| 10:22 | Brandon | Cox_Group | Slog |
| 11:22 | Will | Enger | Slog |
| 11:18 | Terry | Farrah | Jog |
| 10:34 | Kathy | Forgrave_Group | Jog |
| 10:18 | Tyler | Frederickson | Slog |
| 9:46 | Olga | Illarionova | Jog |
| 10:30 | Anique | Johnson | Slog |
| 11:26 | Patrick | Kelly_Group | Jog |
| 10:26 | Keely | Kinsman | Slog |
| 10:02 | Peteris | Ledins | Slog |
| 11:14 | Alexander | Myachin | Slog |
| 11:06 | Nikolay | Nachev | Slog |
| 9:30 | Robin | Nordberg | Jog |
| 10:14 | Erik | Odderson_Group | Jog |
| 9:58 | Richard | Pleiss_Group | Slog |
| 10:46 | Nina | Potrebich | Slog |
| 10:50 | Tim | Potter | Slog |
| 10:54 | Jackson | Rupe | Slog |
| 9:50 | Andrew | Schwans | Jog |
| 10:38 | Nicholas | Vanni | Slog |
| 10:58 | Grace | Zoppi | Slog |
| 11:02 | Mary | Zoppi | Clog |
Sunday Start Times
| | | | |
| --- | --- | --- | --- |
| 9:34 | Olivier | Baxa | Slog |
| 10:06 | Alana | Baxter | Jog |
| 10:18 | Natalia | Beketova_Group | Slog |
| 11:10 | Benjamin | Brady | Slog |
| 11:14 | Sherri | Brady | Jog |
| 11:18 | Eileen | Breseman | Jog |
| 11:26 | Rick | Breseman | Slog |
| 11:22 | Kelsey | Breseman_Group | Jog |
| 10:30 | Brett | Buchholz_Group | Jog |
| 9:38 | Mark | Cliggett | Slog |
| 9:58 | Benjamin | Cooper | Jog |
| 10:02 | Brian | Crawford | Slog |
| 9:46 | Katherine | DeNiro_Group | Slog |
| 10:34 | Susan | Halbach_Group | Jog |
| 10:58 | Aidan | Hopkins_Group | Clog |
| 11:02 | Kyle | Hopkins_Group | Jog |
| 11:06 | Laszlo | Kolyvek | Slog |
| 11:30 | Patrick | Nuss | Slog |
| 9:50 | Glenn | Rogers_Group | Slog |
| 9:30 | Lizzie | Rosewell | Jog |
| 10:42 | Neil | Rosewell | Slog |
| 10:46 | Isaac | Rosewell | Clog |
| 10:50 | Emma | Rosewell | Clog |
| 10:38 | Mike | Rothmeyer | Slog |
| 10:14 | Jeff | Shomper_Group | Slog |
| 10:22 | Cheri | Sibthorp | Jog |
The Bog Slog, now in its 41st year, takes on a special significance this year, as it will be our first in-person event since the start of the COVID-19 pandemic in March.
The club has developed detailed COVID-19 operating protocols which are currently deemed satisfactory by the State of Washington's governor's office and Snohomish County Parks.
The event will be split over two days, Saturday 12/26 and Sunday 12/27, with start windows each day of 9:30am – 11:30am.
The following protocols will be in effect: (complete document here)
A total participant limit of 30 people each day. A "participant" is either a single runner or a pair from the same household. No groups of 3+.
Online pre-registration is mandatory. There will be no day-of-event registration.
There will be pre-assigned start times with intervals of 4 minutes between starts (regardless of course). A start list will be published on the event page at least a day ahead of the event. You can make requests during the registration process (eg: requesting to have members of the same household start consecutively).
No pre-race or post-race gatherings. We encourage you to stay in your vehicle until 10 minutes before your assigned start time. Head back to your vehicle after you finish. If you want to chat and socialize with other orienteers after your run, we will have a virtual hangout on Zoom at 7:00pm, Sunday 12/27.
Masks must be worn at all times except when competing on the course.
Do not come if you feel sick, are experiencing symptoms, or have known to be in contact with a confirmed case of COVID-19.
Carpool only with people from your household.
Participants must provide their own e-punches and compasses (no rentals). The nearest supplier of e-punch sticks is Scarborough Orienteering in California. We recommend purchasing either SI-9 , SI-10, or Air+ cards. SI-8 cards only hold 30 punches and we sometimes have courses with more than 30 controls. Other vendors can be found here.
While not required, we recommend installing the WA Notify app on your phone and carrying on your course. While we feel that the risk of transmitting of the virus at the event is extremely low, there is a possibility that an asymptomatic person will attend the event, which will require contact tracing in following weeks. By using the app, this will reduce the workload of our state's contact tracers; currently, the workload of contact tracing is significantly beyond its capacity.
COURSES
Course designer(s): Dave Tallent
All courses this year are point-to-point, meaning that you need to visit the checkpoints in a specific sequence. Fastest time wins. For the Slog and Jog, most checkpoints will require off-trail navigation. The Clog, for beginners, will have most checkpoints are on or very near trails. There is no Choose Your Adventure course this year.
From Dave Tallen, course designer:
UPDATE!! 
December 23 – Due to heavy rain, all courses had to be redesigned to avoid swimming. Every effort has been made to keep your feet dry. There is a stream/marsh crossing near the end but we'll attempt to place planks for your convenience. However, please also enjoy the BOG and slog through it in the spirit of the race.
Both the Jog and Slog have a potential short "scrambling" leg (10m and 20m respectively) if you choose these routes.  When dry, this part of the legs is not an issue. However, for your convenience, I have placed fixed static climbing ropes. Use them, but please try to avoid stepping on them.
Jog and Slog Control #2. As of Monday, the route out of #2 is underwater, and to avoid a dog-leg, this control will most likely be voided. However, if conditions should change for the better by Sat, it may be reinstated. You will be notified at the start whether or not to include #2. Make sure you know before you start.
Jog and Slog have an enlarged insert of the Rock Garden to help read the map in this complicated area.
Control descriptions: Control descriptions are printed on the map and will not be available separately at the event. If you'd like separate descriptions, you can print your own.
Legend: the map legend is covered by descriptions and/or a map insert. If you need a map legend, please print your own.
I have tried to include several navigating techniques. For fun and for personal observation, which leg(s) did you pace count, aim-off, contour, use a funnel, a control extension, vegetation handrail and collecting features? It's all there. Use your skills.
I have made many updates to the map. The start and finish are both located within a few meters of the south parking lot. No one will be hiking up the Lord Hill trail! I have used exclusively the area west of the parking. There's a good chance that many of the control locations will be new to you, especially on the Slog. The lower part of the map is wet, and if the next week's rain is excessive and creates new lakes, I will modify courses. These controls will affect only the beginning and end of the courses. All the control locations have been visited and flagged."
COURSE DETAILS:
The Bog Clog (Beginner) – 1.6km, 9 checkpoints, 10m of climb.
Map scale 1:5000. The course is exclusively on trails with no route choice. Suitable for beginners. Expect your feet to get wet! Expected times < 30 minutes.
The Bog Jog (Intermediate & Short Advanced) – 3.4km, 12 checkpoints, 90m of climb.
Map scale 1:10000 with an enlarged insert for the Rock Garden. Expected times ~ 1 hour. From the course designer: "I designed this course with emphasis on route choice and trail running, with several opportunities to cross country. I included a fun, albeit, my idea of fun, where you may have to use you knee for 20m. The small trails are muddy. I recommend good running shoes (boots are ok if you walk) or spikes. Gaiters would be good, but not essential."
The Bog Slog (Long Advanced) – 4.5km, 23 controls, 180m of climb.
Map scale 1:10000, with an enlarged insert for the Rock Garden. Expected times 1-2 hours. From the course designer: "I designed this course to keep you in the forest. Dark green, is light green, and light green is white with good visibility. There is little bushwhacking, but you could encounter it if you went out of your way! Slow running and/or fast walking will be your "first gear". This is a technical course, which will test your map reading skills, picking out handrails, pace counting, aiming off, utilizing, and noticing collecting features and lots of route choice where trail running is optional. There are a few legs with some trail running (beginning and end). Climb comes is small bursts. I included one fun leg (should you choose this route), which is a short 30m scramble. I highly recommend spikes and gaiters. Since many of you have not orienteered in almost a year, I added extra controls on purpose for your enjoyment."
How are point-to-point courses measured?
Courses are measured as the crow flies, in a direct line from checkpoint to checkpoint. Unless you have wings, you will travel farther than this distance! Courses are measured in kilometers, so a good rule of thumb is to simply round up to miles to estimate how far you will go. So in a 5 kilometer race, you'll likely travel up to 5 miles.
SCHEDULE
The same schedule will be followed on both Saturday and Sunday.
09:30am – First assigned start.
11:30am – Last assigned start.
02:00pm – Courses close.
Start times will be assigned and emailed to you. Please remain in your car until no more than 10 minutes before your assigned start time. Proceed directly to the start; there is no need to check-in elsewhere.
PRICES
PRE-REGISTRATION PRICES
$17 base price
– subtract $5 for CascadeOC members (Become a member for $5-20)
– subtract $5 for using your own e-punch
DAY-OF-EVENT REGISTRATION
$20 base price
– subtract $5 for CascadeOC members
– subtract $5 for using your own e-punch
There is no day-of-event registration for this event.
What's an e-punch?
An e-punch records your race. At each control, you'll dip the e-punch into an electronic box, which will beep and flash as confirmation. After you finish, you'll download the e-punch at the download tent to record your time. Once we publish the race results, you can have fun comparing your splits (how long you took between checkpoints) with other participants and share the routes you took!
SIGN UP
Volunteers make these events happen! You can volunteer and participate on the same day, plus earn volunteer points to earn a free meet.
Parking will be in the south lot of Lord Hill Park, near the river, accessed from Tester Road. No special parking passes are required.
To prevent the spread of COVID-19, please do not carpool with people outside your household.
THE MAP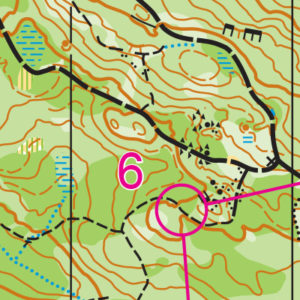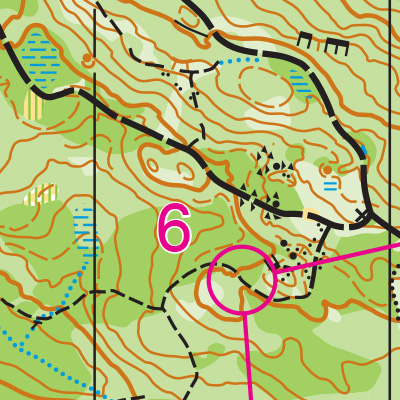 Covering 1,463 acres of forest, ponds, and open meadows, Lord Hill offers some of the best navigation west of the Cascade Mountains. It features rolling hills, a wide-ranging trail network, and enough navigable land to have back-to-back events on a 1:10,000-scale map with little to no overlap.
Though Lord Hill has north and south entrances, the club routinely uses the southern entrance for its ample parking and closer access to "the bowl," an open, grassy area ideal for the arena-style finishes used in larger events.
Since 2014, Lord Hill has been the preferred location for the annual Bog Slog during the winter, and is often used for another event during the year as well.
Read more on the map page
SAFETY & ETIQUETTE
Return to the Finish
All participants MUST return to the finish and download their e-punch or turn in their punch card.
Even if you have not finished your course, you must still return to the the finish and confirm with event staff that you have returned safely.
Out of Bounds
Some areas may be marked out of bounds. It is imperative to respect these boundaries to maintain our relationships with land managers. Participants MUST NOT go out of bounds. Any participant caught going out of bounds will be disqualified.
Course Closure
All participants MUST return to the finish by course closure time. If a participant does not return by course closure, event volunteers will begin coordinating a search party.
If you need a long time on the course, start as early in the start window as possible, wear a watch, and be prepared to cut your course short to make it back by the course closure time.
Whistle
All participants MUST carry a whistle on the course. Complimentary whistles are available at the start tent (please only take one).
If you are injured on the course and need assistance, blow three long blasts to call for help.
If you hear a call for help, abandon your course to find the person in distress.
Voices
Part of the fun and fairness of orienteering is navigating your own course, so please be polite when you find a checkpoint and don't holler that you've found it.