2021-22 Winter League #2 – North SeaTac Park
---
The 2021-22 Winter League Series Rules and Information have changed due to COVID. Please read all the important information for the Public Procedures/Rules here and for the WIOL Procedures/Rules here.
**THERE IS NO DAY OF MEET REGISTRATION**
WE ARE FULL: DO NOT MISS YOUR START TIME!
Make sure you are in the check-in line 15 minutes prior to your assigned start time.   
N SeaTac Park Meet Documents: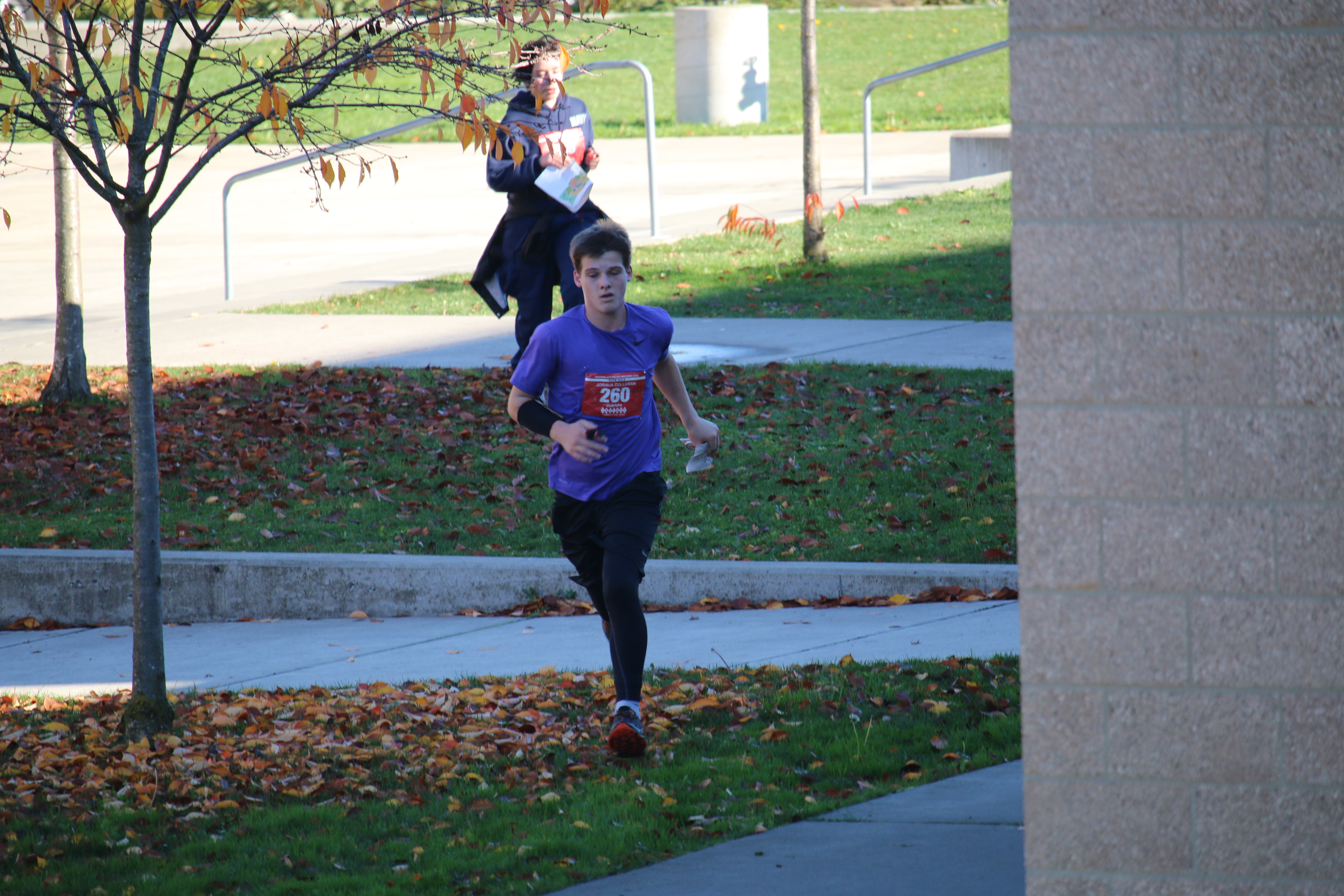 Winter League is the Pacific Northwest's premier competitive orienteering series for all ages.
Elementary, Middle School, High School and College students compete under the banner of the Washington Interscholastic Orienteering League (WIOL).
Winter League public courses offer a range of categories from a competitive long advanced category to non-competitive beginner-friendly categories at every event!
COURSES
Course designer(s): Pat Kelly & Christian Whitmyre
| | | | |
| --- | --- | --- | --- |
| WIOL Courses: | | | |
| | | | |
| | Controls | Length | Climb |
| Elementary | 8 | 1.3 km | 5 m |
| Middle School | 10 | 1.8 km | 15 m |
| High School JV Rookie | 10 | 2.5 km | 20 m |
| High School JV Female | 10 | 3.0 km | 15 m |
| High School JV Male | 11 | 2.8 km | 20 m |
| High School Varsity | 14 | 3.5 km | 50 m |
| Intercollegiate JV | 11 | 2.8 km | 20 m |
| Intercollegiate Varsity | 18 | 4.9 km | 60 m |
| | | | |
| Public Courses: | | | |
| | | | |
| | Controls | Length | Climb |
| Beginner | 8 | 1.3 km | 5 m |
| Advanced Beginner | 10 | 2.5 km | 20 m |
| Intermediate | 10 | 3.0 km | 15 m |
| Short Advanced | 16 | 3.9 km | 50 m |
| Long Advanced | 18 | 4.9 km | 60 m |
How are courses measured?
Courses are measured as the crow flies, in a direct line from control to control. Unless you have wings, you will travel farther than this distance! Courses are measured in kilometers, so a good rule of thumb is to simply round up to miles to estimate how far you will go. So in a 5 kilometer race, you'll likely travel up to 5 miles.
COURSE NOTES
North SeaTac is a fun park that mixes parkland along with reclaimed suburban areas.  PLEASE NOTE that there are multiple users of this park.  We expect that there will be Soccer games going on, and some disc golfers out there as well (watch for flying discs).  Soccer fields and Baseball fields (used for soccer practice) have been marked Out of Bounds.  Do not cross these areas.
It will be wet (and potentially slippery).  It always has been in the past, and there is no reason to expect this November 20th will be any different.  We suggest bringing extra socks and shoes for the ride home.
The map is in excellent shape – Dave Tallent and Debbie Newell have done a refresh here, and we have added several other corrections.  That stated, the park has been going through active invasive species eradication efforts (removal of blackberry and ivy), the blackberry keeps coming back, and the mountain bikers continue to add bonus trails.  We have captured quite a bit of that but there may still be surprises.
Some natural features may be covered in ivy (think Knoll or Rootstock).
In the South half of the park, there are likely to be large piles of mulch in the grid of roads. These are constantly changing in size and location and have not been mapped.
The final leg, from the final control to the Finish, goes through a narrow area. DO NOT STAND on the paved path in this area. It would be very easy to block an incoming runner. COACHES: Please inform your team of this point. It is very important to keep a clear path to the finish.
When arriving make note of which way the planes are flying overhead (i.e. taking off to the North or approaching SeaTac from the North).  I call them flying compasses.  They are not exactly aligned North-South, but they can give a rough reminder while on the run.
There is a mandatory crossing point for Varsity, Short Advanced, Long Advanced, and Intercollegiate courses. USE IT, it is there for your safety.
As a result of the recent high winds, many of the trails have been covered with leaves. Be observant, it may be easy to overrun a trail.
Disk golf baskets are marked with small black triangles. Most of the baskets are where they are plotted on the map. However, some have been relocated. Be careful when using these for navigation aids.
SCHEDULE
**Due to COVID – ALL Public and WIOL participants will have assigned start times**
9:45 am – Assigned starts begin
12:45 pm – Last possible assigned start time
2:30 pm – Course closes
PRICES
PUBLIC COURSE PRE-REGISTRATION PRICES
$22 base price for individuals
– subtract $5 for CascadeOC members
– subtract $5 for using your own e-punch
-running as a group? Add $5 for each additional adult (16+) group member, no charge for additional children. Max group size is 3 due to COVID restrictions.
Become a member here.
**Due to COVID, there will be no day of meet registration.
What's an e-punch?
An e-punch records your race. At each control, you'll dip the e-punch into an electronic box, which will beep and flash as confirmation. After you finish, you'll download the e-punch at the download tent and get a receipt that show which controls you visited and how long you took between each; these are your "splits."
Part of the fun of orienteering is comparing your splits with people who completed the same course, and discussing the routes you took!
SIGN UP
Online pre-registration RSVP dates:
The deadline for Meet Registration for public that wants to request a start time is Tuesday pre-meet at Noon.
The deadline for Meet Registration for public not requesting a specific start time is Wednesday pre-meet at 9pm.
Friday evening pre-meet at 7pm all COVID attestation forms are due.
Volunteers make these events happen! You can volunteer and participate on the same day, plus earn volunteer points to earn a free meet.
PARKING:
Parking will be located in the park's main lot, accessed via 20th Ave S from S 128th St. See site map here.
THE MAP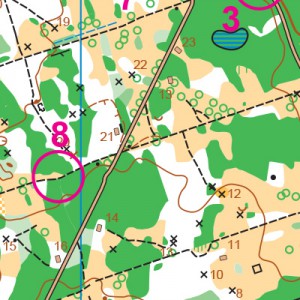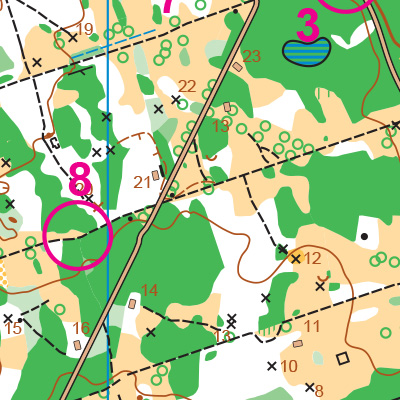 North SeaTac Park is a unique park–an answer to the question, "What would happen if all the people and their houses disappeared from a neighborhood?" There's a mostly intact grid system of overgrown streets, trees and other vegetation that have grown back withe a vengeance, and open, grassy areas with intermittent vegetation clusters that are easy to navigate through if you don't make a parallel feature error.
We typically start from the northeast area of the park, where there is ample parking and permanent restrooms. There is one busy street mid-course (on the longer courses), which usually has a crossing guard as a volunteer role.
Read more on the map page
SAFETY & ETIQUETTE
Return to the Finish
All participants MUST return to the finish and download their e-punch or turn in their punch card.
Even if you have not finished your course, you must still return to the the finish and confirm with event staff that you have returned safely.
Out of Bounds
Some areas may be marked out of bounds. It is imperative to respect these boundaries to maintain our relationships with land managers. Participants MUST NOT go out of bounds. Any participant caught going out of bounds will be disqualified.
Course Closure
All participants MUST return to the finish by course closure time. If a participant does not return by course closure, event volunteers will begin coordinating a search party.
If you need a long time on the course, start as early in the start window as possible, wear a watch, and be prepared to cut your course short to make it back by the course closure time.
Whistle
All participants MUST carry a whistle on the course. Complimentary whistles are available at the start tent (please only take one).
If you are injured on the course and need assistance, blow three long blasts to call for help.
If you hear a call for help, abandon your course to find the person in distress.
Voices
Part of the fun and fairness of orienteering is navigating your own course, so please be polite when you find a checkpoint and don't holler that you've found it.