2021 Winter Virtual Series #2 – Lincoln Park
---
We're starting a new decade with a new (but hopefully short-lived) series: the Winter Virtual Series.
See the Winter Virtual Series page for more information and registration details.
Please NOTE: Even though these are not organized events, please follow the WA state guidelines and wear a mask whenever you are approaching or passing other people or are within 6 feet of others.
How are courses measured?
Courses are measured as the crow flies, in a direct line from control to control. Unless you have wings, you will travel farther than this distance! Courses are measured in kilometers, so a good rule of thumb is to simply round up to miles to estimate how far you will go. So in a 5 kilometer race, you'll likely travel up to 5 miles.
SCHEDULE
January 22, 6pm – Courses posted to UsynligO
February 5, 6pm – Courses closed for scoring
PRICES
There is no fee for the virtual events.
PARKING
There are two parking areas at Lincoln Park. The small south lot is just north of the ferry terminal. The larger lot is a few hundred meters north. There is also street parking available.
RESTROOMS
We can't guarantee that restrooms will be available. Please plan accordingly.
Note: on January 23, there were two portable toilets just north of the permanent beachside restroom.
THE MAP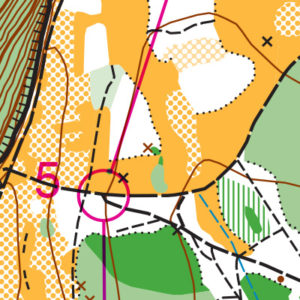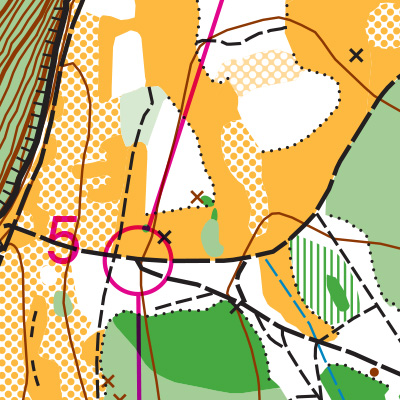 Lincoln Park is an interesting combination of open, grassy park on a gentle slope, a loose network of wooded trails, and a tight network of really dense trails.
Read more on the map page
SAFETY & ETIQUETTE
Return to the Finish
All participants MUST return to the finish and download their e-punch or turn in their punch card.
Even if you have not finished your course, you must still return to the the finish and confirm with event staff that you have returned safely.
Out of Bounds
Some areas may be marked out of bounds. It is imperative to respect these boundaries to maintain our relationships with land managers. Participants MUST NOT go out of bounds. Any participant caught going out of bounds will be disqualified.
Course Closure
All participants MUST return to the finish by course closure time. If a participant does not return by course closure, event volunteers will begin coordinating a search party.
If you need a long time on the course, start as early in the start window as possible, wear a watch, and be prepared to cut your course short to make it back by the course closure time.
Whistle
All participants MUST carry a whistle on the course. Complimentary whistles are available at the start tent (please only take one).
If you are injured on the course and need assistance, blow three long blasts to call for help.
If you hear a call for help, abandon your course to find the person in distress.
Voices
Part of the fun and fairness of orienteering is navigating your own course, so please be polite when you find a checkpoint and don't holler that you've found it.