Open Mapper (Intro to making orienteering maps)
---
Thursday, September 1 in Zoom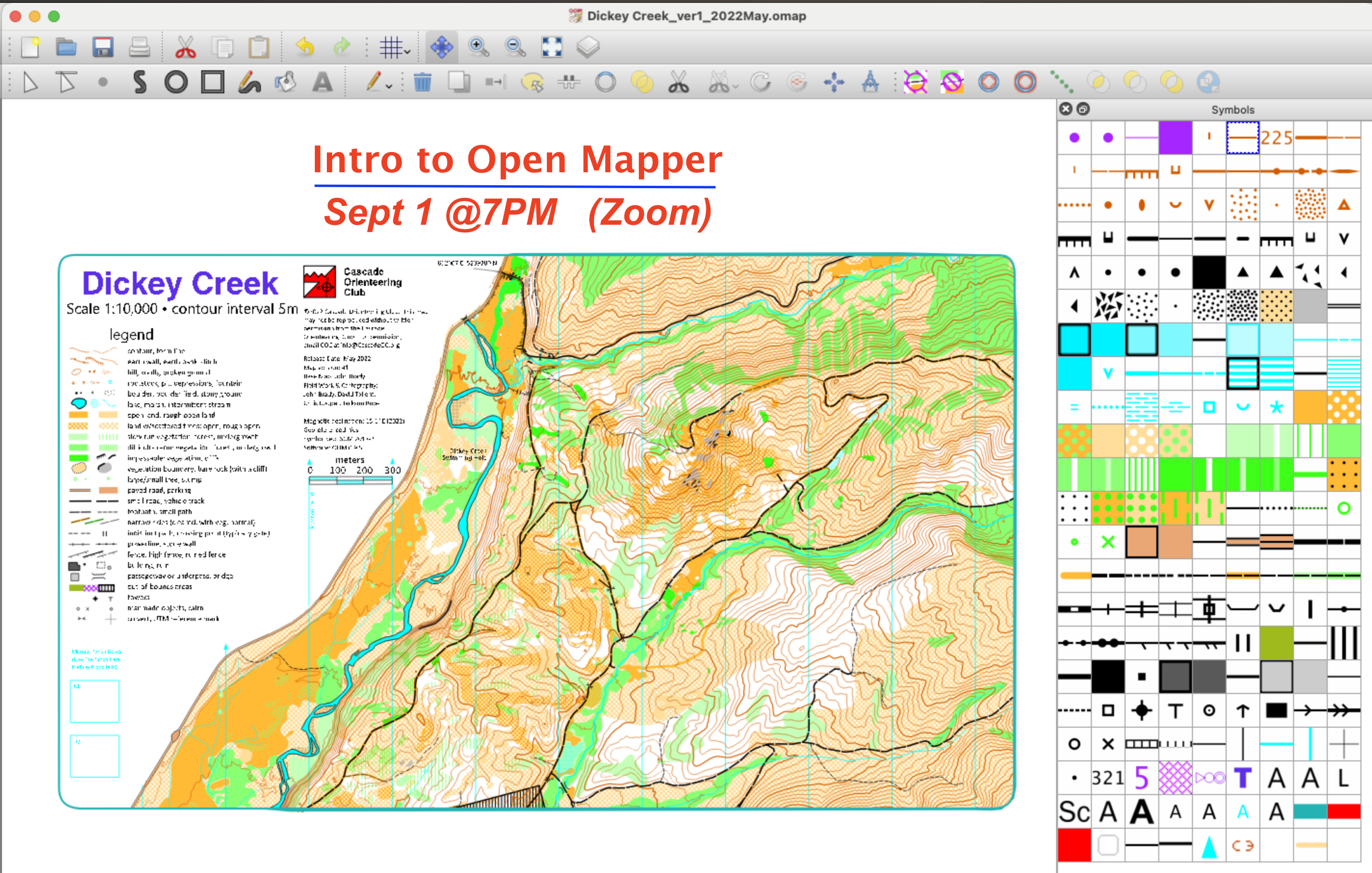 Making an orienteering map can be quite difficult.  But the most difficult part is just getting started.  This class is designed to teach you how to get a basic map started the right way and how to use the software interface of Open Mapper.
In future lessons, if demand exists, we will cover more advanced topics such as making contours from various sources, doing field work, using automated tools, IOF mapping standards, club standards etc.  But it all begins with the basics and perhaps this will help you bypass some of the difficult learning curves.  Intended audience is those who have never made an orienteering map (but want to) or those who want to eventually help do more mapping or field work for the club in the future.
RSVP to soonerjcb@gmail.com or just show up the day of the event if you forget.  If you have expertise you would like to add, feel free to join in.
Computer:  Mac or Windows + Internet Access
Download Open Mapper
Download QGIS (Optional/Intermediate)
Course Files (Download them ahead of time)
Topic: Open Mapper Intro Class
Time: Sep 1, 2022 7:00(1900) PM Pacific Time (US and Canada)
Meeting ID: 826 9781 1981
Passcode: COC
COURSES
Course designer(s):
SIGN UP
LOCATION
SAFETY & ETIQUETTE