Ultimate Orienteer #2 – Score-O
---
Part of the Ultimate Orienteer Series, COC's variety pack of orienteering events.
---
Careful course planning, keeping your eye on the clock, and staying located are all keys to success in Score-O. Even experts will have trouble visiting every control in the given time limit. Pick a route that best uses your time: maybe that means maximizing points in a short distance, or maybe you want to explore a new area and visit some controls along the way; it's up to you!
COURSES
Course designer(s): Eric Jones
There will be two time limits for this event. The Short time limit is 60 minutes. The Medium and Long have been combined to the same time limit of 90 minutes. All Ultimate Orienteer age categories will be on the 90-minute time limit. Sign up for Ultimate Junior for 20 years and younger, Ultimate Masters for 50+ years of age, and the Open class for those in-between, to get points in the Ultimate Orienteer Series Standing. There is a total of 30 controls with a range of point values.
In a score-o, each control is given a point value based on its navigational difficulty and/or distance from the start/finish. Your challenge is to get as many points as possible and return to the finish within a specific time limit. You'll lose points for being late, so make sure you pay attention to the time and how far you are from the finish. Wear a watch or use your phone to keep track of time.
COURSE NOTES
Come enjoy Score-O at Point Defiance Park! This peninsula was originally held as a military reservation but was never developed and became a public park as early as 1888. The park sits on high cliffs above Puget Sound with views to nearly every direction, and is dominated by beautiful old growth forest and a large trail network. After you run, check out the living history museum at Fort Nisqually – a historic Hudson Bay Company trading post originally located near present-day DuPont and now preserved within the park.
Off trail opportunities are good as the forest in many places is surprisingly passable. As is typical of western Washington, you won't see much white on the map, but even in medium green there are often unmapped social trails and micro-routes which can provide quick(er) passage. Undergrowth is also generally friendly – watch your footing, but I didn't come across any spiky ground cover while exploring possible control locations so leg protection is strictly optional.
Trails, contours, and landform features on the map are generally good, though some knolls and rootstocks are smaller and harder to recognize while other are missing. I did my best to use recognizable and unique (but not necessarily large) features. Trail junctions are your best bet for relocating, followed by contour features.
A few areas of the park are undergoing construction, marked with magenta crosshatching on the map. These areas are generally also fenced off except for roads that pass through. In one case, the (open) road through construction is not meant for cars and pedestrians to mix and therefore is marked out of bounds – participants should use the nearby trail(s). There are a few controls near these out of bounds areas – don't miss the magenta numbering near the cross-hatches!
Other out of bounds areas are marked using olive green. The off leash dog park is out of bounds for orienteering, but unlike other city dog parks it is *not* fenced off – please don't accidentally run through it.
A few trails and one control location are near exposed cliff faces – enjoy the views, but be careful!
Can you find all 30 controls in your time limit? There's only one way to find out!
SCHEDULE
Registration: 9:00-10:00am
Map Handout: 10:20am
Mass start: 10:30am
Course closure: 1:30pm
Newcomer instruction: 9:00-10:00am
PRICES
PRE-REGISTRATION PRICES
$17 base price
– subtract $5 for CascadeOC members
– subtract $5 for using your own e-punch
DAY-OF-EVENT REGISTRATION
$20 base price
– subtract $5 for CascadeOC members
– subtract $5 for using your own e-punch
What's an e-punch?
An e-punch records your race. At each control, you'll dip the e-punch into an electronic box, which will beep and flash as confirmation. After you finish, you'll download the e-punch at the download tent and get a receipt that show which controls you visited and how long you took between each; these are your "splits."
Part of the fun of orienteering is comparing your splits with people who completed the same course, and discussing the routes you took!
SIGN UP
Online pre-registration closes: Thursday, March 29 at 9pm
Day-of-event registration is available by cash or check, made payable to Cascade Orienteering Club
Volunteers make these events happen! You can volunteer and participate on the same day, plus earn volunteer points to earn a free meet.
PARKING
Parking is available in the parking lots uphill from Owen Beach.
THE MAP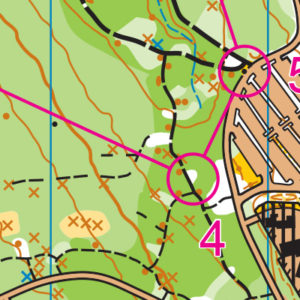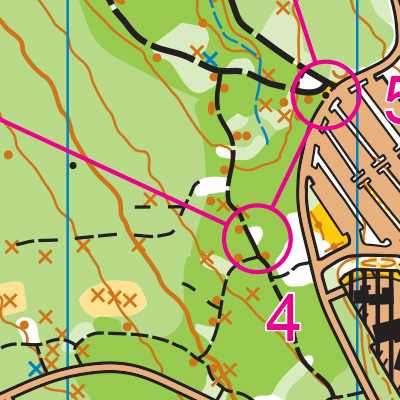 SAFETY & ETIQUETTE
Return to the Finish
All participants MUST return to the finish and download their e-punch or turn in their punch card.
Even if you have not finished your course, you must still return to the the finish and confirm with event staff that you have returned safely.
Out of Bounds
Some areas may be marked out of bounds. It is imperative to respect these boundaries to maintain our relationships with land managers. Participants MUST NOT go out of bounds. Any participant caught going out of bounds will be disqualified.
Course Closure
All participants MUST return to the finish by course closure time. If a participant does not return by course closure, event volunteers will begin coordinating a search party.
If you need a long time on the course, start as early in the start window as possible, wear a watch, and be prepared to cut your course short to make it back by the course closure time.
Whistle
All participants MUST carry a whistle on the course. Complimentary whistles are available at the start tent (please only take one).
If you are injured on the course and need assistance, blow three long blasts to call for help.
If you hear a call for help, abandon your course to find the person in distress.
Voices
Part of the fun and fairness of orienteering is navigating your own course, so please be polite when you find a checkpoint and don't holler that you've found it.