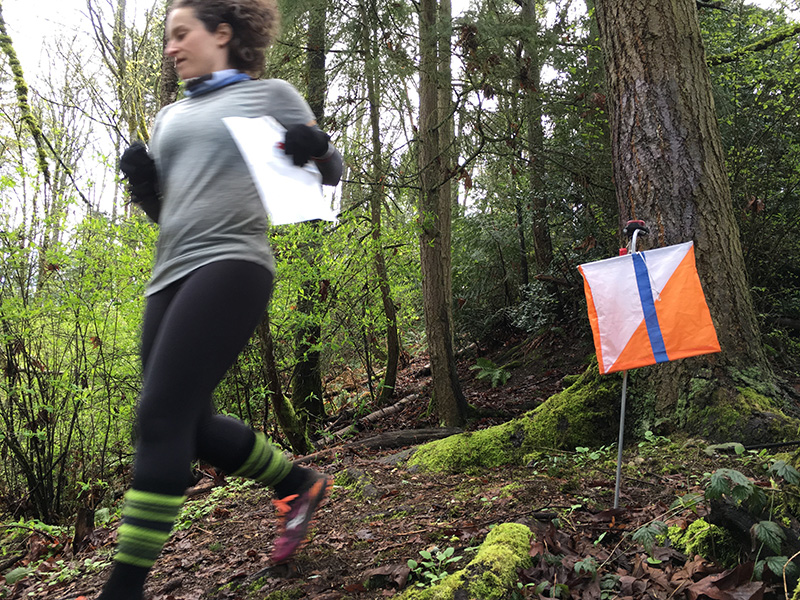 Welcome to the Winter and School League (WIOL) Series!
ABOUT THE SERIES
These concurrent and popular series run from November through February. The Winter Series is open to all, while WIOL (Winter Interscholastic Orienteering League) is designed for students from Elementary-age through High School.
Events in the first half of the season are held in beginner-friendly venues, some of which are trails-only, while events in the second half move to more forested and challenging venues. The season is capped off with a championship event and an awards ceremony to recognize top participants and school teams in both the series overall and championship event.
As with all of CascadeOC's series events, while it is fun to participate in the entire series, it is not required. Each event is a stand-alone event and open to all!
Registration for the SCHOOL LEAGUE is done through paper forms. For more information, visit the School League (WIOL) page.
Registration for WINTER SERIES (open to both kids and adults), can be done at the link below or at the event!
COURSES
Course designer(s): Glenn Rogers
| Course | Controls | Length | Climb |
| --- | --- | --- | --- |
| Beginner/Elementary | 7 | 1.9 km | 20 m |
| Middle School | 9 | 2.4 km | 30 m |
| Intermediate/JV Girls | 9 | 3.2 km | 80 m |
| JV Boys North | 9 | 3.0 km | 75 m |
| JV Boys South | 11 | 2.8 km | 65 m |
| Varsity | 11 | 3.5 km | 150 m |
| Short Advanced | 10 | 3.2 km | 110 m |
| Long Advanced | 18 | 3.9 km | 235 m |
How are courses measured?
Courses are measured as the crow flies, in a direct line from control to control. Unless you have wings, you will travel farther than this distance! Courses are measured in kilometers, so a good rule of thumb is to simply round up to miles to estimate how far you will go. So in a 5 kilometer race, you'll likely travel up to 5 miles.
COURSE NOTES
Beginner through JV courses will be on-trails only.
Varsity, Short & Long Advanced courses will allow off-trail travel.
All courses: DO NOT cut switchbacks!
Expect moderate climbing.  This early season course features easier navigation than the late season.  Course 6-8 will have some off-trail route choices.  This park has many dark green areas and some light green forest.
SCHEDULE
9:30am – Registration opens & Newcomer instruction available
10:00am – Start opens
11:00am – Newcomer instruction ends
11:30am – Registration closes
Noon – Start closes
3:00pm – Course closes
Why is there a start window?
This event uses an interval start, which means that participants are started in waves instead of all at once. When you arrive at the start tent, find the chute for your course and follow the start volunteer's instructions.
Those participating in School League (WIOL) will be provided a specific start time, and should show up at the tent several minutes before their designated time.
PRICES
PRE-REGISTRATION PRICES
$17 base price
– subtract $5 for CascadeOC members
– subtract $5 for using your own e-punch
DAY-OF-EVENT REGISTRATION
$20 base price
– subtract $5 for CascadeOC members
– subtract $5 for using your own e-punch
SCHOOL LEAGUE (WIOL)
Registration for the School League is done through paper forms. For more information, visit the School League (WIOL) page.
What's an e-punch?
An e-punch records your race. At each control, you'll dip the e-punch into an electronic box, which will beep and flash as confirmation. After you finish, you'll download the e-punch at the download tent and get a receipt that show which controls you visited and how long you took between each; these are your "splits."
Part of the fun of orienteering is comparing your splits with people who completed the same course, and discussing the routes you took!
SIGN UP
Online pre-registration closes: 9pm, Thursday
Day-of-event registration is available by cash or check, made payable to Cascade Orienteering Club
Registration for School League (WIOL) is done via paper forms. See the School League page for more information.
Volunteers make these events happen! You can volunteer and participate on the same day, plus earn volunteer points to earn a free meet.
PARKING
A Discover Pass is required to park. You can purchase annual or day Discover Passes online and print a temporary pass until your pass arrives in the mail. You can also purchase annual or day passes in-person at various retail locations.
There will be a shuttle bus from registration (bottom of hill) to start (top of hill). Please plan on arriving early to make your start times. Walking the hill takes about 20 minutes. There is also a remote finish. It is not visible from start and it's about a 10-15 minute walk to download.
School League (WIOL): Plan on being at the start no later than 10 minutes prior to your start time*.
*Only those in School League have start times. The public may start anytime between 10am and Noon.
THE MAP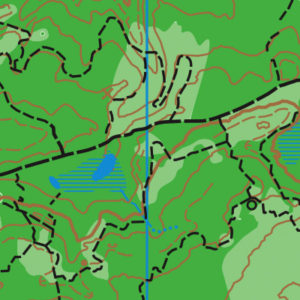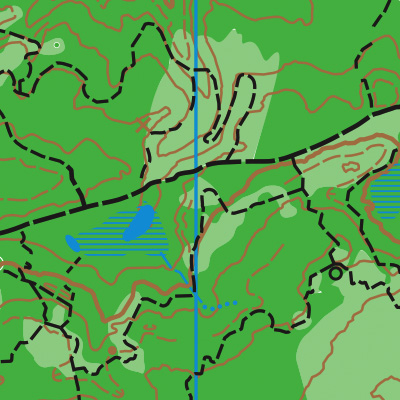 Dash Point Park is like three navigational areas merged into one heavily-wooded map: (1) The lower, light green hillside area near the parking, (2) the upper, flat campground area and associated trails, and (3) the hillside trail network at the south end of the park.
This 1:10,000 map is spacious enough that it is used for our largest events (Winter O' and WIOL school league). Another organization uses it for mountain bike races, based out of the southern end that now has a trail head facility. This map has a permanent course.
Read more on the map page
SAFETY & ETIQUETTE
Return to the Finish
All participants MUST return to the finish and download their e-punch or turn in their punch card.
Even if you have not finished your course, you must still return to the the finish and confirm with event staff that you have returned safely.
Out of Bounds
Some areas may be marked out of bounds. It is imperative to respect these boundaries to maintain our relationships with land managers. Participants MUST NOT go out of bounds. Any participant caught going out of bounds will be disqualified.
Course Closure
All participants MUST return to the finish by course closure time. If a participant does not return by course closure, event volunteers will begin coordinating a search party.
If you need a long time on the course, start as early in the start window as possible, wear a watch, and be prepared to cut your course short to make it back by the course closure time.
Whistle
All participants MUST carry a whistle on the course. Complimentary whistles are available at the start tent (please only take one).
If you are injured on the course and need assistance, blow three long blasts to call for help.
If you hear a call for help, abandon your course to find the person in distress.
Voices
Part of the fun and fairness of orienteering is navigating your own course, so please be polite when you find a checkpoint and don't holler that you've found it.