Winter League Championships
---
This meet will have a remote registration and a remote start. Plan an extra 30 minutes to get there from the parking lot.

Camp River Ranch is a pet free zone

  Do not bring your dog (or other animal) to this meet.

Perhaps, think about b

ringing an extra pair of socks. 

Shoes are not allowed in the lodge.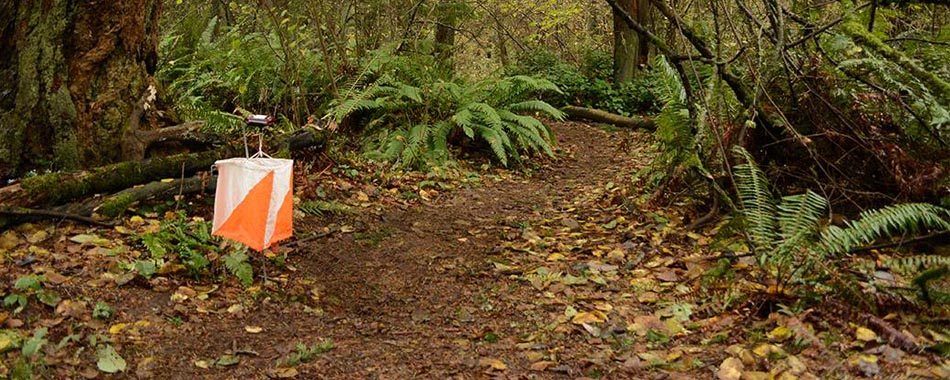 Winter League is the Pacific Northwest's premier competitive orienteering series for all ages. Elementary, Middle School, and High School students compete under the banner of the Washington Interscholastic Orienteering League (WIOL). Cascade Orienteering Club also offers a competitive league for college students and adults, as well as non-competitive beginner-friendly categories at every event!
This event is sanctioned as an OUSA national ranking event! If you are a junior who wants to earn ranking points but are not registered as part of WIOL, or you are a WIOL participant who wishes to participate on a different course appropriate for your OUSA ranking category, you must contact Kathy Forgrave (kathy@forgrave.net) to be assigned a start time. All other courses will have start times first-come first serve at the start tent. Details can be found in the event guide (check back for updates!)
COURSES
Course designer(s): Eric Jones and David Vaisar
| | | | | |
| --- | --- | --- | --- | --- |
| Course | Controls | Length | Climb | Expected Winning Time |
| Beginner / Elementary | 10 | 1.6km | 65m | 15-20 mins |
| Middle School | 10 | 1.7km | 50m | 15-20 mins |
| Intermediate / JV Girls | 8 | 2.0km | 75m | 20-25 mins |
| JV Boys | 10 | 2.0km | 80m | 20-25 mins |
| Varsity | 11 | 3.3km | 105m | 25-30 mins |
| Short Advanced | 13 | 3.2km | 125m | 25-30 mins |
| Long Advanced | 22 | 5.4km | 155m | 40-50 mins |
How are courses measured?
Courses are measured as the crow flies, in a direct line from control to control. Unless you have wings, you will travel farther than this distance! Courses are measured in kilometers, so a good rule of thumb is to simply round up to miles to estimate how far you will go. So in a 5 kilometer race, you'll likely travel up to 5 miles.
COURSE NOTES
As of Monday, Camp River Ranch still had about 2 to 4 inches of snow on the ground across the camp, and there is plenty of new downfall in places that will slow travel both on and off trail. Trails are generally easy to follow, but flagging has been added in some places where the trail is obscured by new downfall.
The Terrain at Camp River Ranch is typical for western Washington: trails crisscrossing forested hills, with undergrowth that varies from open woods to thick "fight". This is a girl scout camp, so cabin clusters and other infrastructure dot the venue, allowing for courses that quickly shift tempo between long off-trail navigation legs and quick technical legs in feature-rich areas. You'll have to use a wide range of skills to be successful here – flowing through controls on short legs, navigating well off trail using contours to keep track of your location, and making the best decision for you to execute each leg well. Watch out for elevation changes when you're making a decision about going straight or around.

All courses other than Beginner/Elementary/White should expect to go off trail. Full leg cover is recommended, although not required. Expect to get your feet wet with all the snow, and remember that you don't know what is under the snow – it could be a depression! Have good attack points when you leave the trail, and use your compass and terrain features around you to keep on track. With the recent storm, there will be some new un-mapped stumps and rootstocks, so precision compass skills and pace counting will be your friend to find the mapped feature.

All courses will run through the girl scout camp challenge course area. There are "No Trespassing" signs up in this area. You may enter, but do not touch any of the equipment, and keep your head up to watch for cables between trees just off the trails.

Long Advanced (and on the full-length courses, Short Advanced, and Varsity) will encounter a trail at a junction with a yellow chain across it marking the boundary between Camp River Ranch and a State of Washington property. This is *not* out of bounds, you may go under/around the chains.

This map has only been used twice before, most recently in January 2016, and prior to that in February 2015. The map received a few minor updates for this event, but nothing major. Vegetation has become slightly thicker, but is generally in good shape and very consistent, read below for an explanation of what to expect. A prior version of the map is available on the COC map page: http://cascadeoc.org/map/camp-river-ranch/

The map uses what we like to call "Western Washington White" – there are some sections of truly open forest, but most white on the map will have about 50% groundcover with sword fern. The lightest green is more dense sword fern that may look thick, but is runnable as there is no other groundcover to negotiate. Medium green starts to see more deadfall, vine maple, and other less friendly brush (including some holly and blackberry) that will slow you down. Dark green should generally be avoided.

Either version of these courses will challenge you to find creative routes and use all the skills in your orienteering toolkit to navigate this classic western Washington terrain. We hope you enjoy the courses!

Eric Jones and David Vaisar
SCHEDULE
9:30am – Registration opens & Newcomer instruction available
10:00am – Start opens
11:00am – Newcomer instruction ends
11:30am – Registration closes
Noon – Start closes
3:00pm – Course closes
Why is there a start window?
This event uses an interval start, which means that participants are started in waves instead of all at once. When you arrive at the start tent, find the chute for your course and follow the start volunteer's instructions.
PRICES
Elementary, Middle School, Junior Varsity, and Varsity Students
Pre-Registration: $45 for all 8 events
Day of Event: $10 (cash or check only)
WIOL Admin Fee (once per season): $5 before October 13, $15 after.
Subtract $10 from the season pass if you own your own e-punch.
Intercollegiate Students, Adults, and non-competitive courses
Pre-registration: $17 (until Thursday 9pm)
Day of event: $20 (cash or check only)
Subtract $5 for Cascade OC members
Subtract $5 for using your own epunch
Get one event free if you pre-register for the entire season.
Become a Cascade OC member for $5-20
What's an e-punch?
Orienteering uses RFID-like technology known as e-punch to record your race. At the start, finish, and each control, you'll dip the e-punch into an electronic box, which will beep and flash as confirmation.
At the finish tent, download your e-punch to get your results (and let us know you've returned safely), then compare your splits and discuss your routes with other finishers!
You can rent an e-punch from Cascade OC , or buy your own from Wildwood Adventure Outfitters.
SIGN UP
Students with a season pass, use the button above to RSVP for this meet by Tuesday February 19 at Noon.
Volunteers make these events happen! You can volunteer and participate on the same day, plus earn volunteer points to earn a free meet.
PARKING:
Will be in the various lots at Remlinger Farms (Fingers crossed the snow is removed by Saturday).  PLEASE DO NOT BLOCK ANY HOUSE DRIVEWAYS!
THE MAP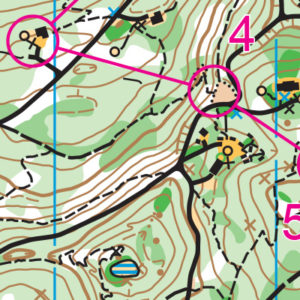 SAFETY & ETIQUETTE
Return to the Finish
All participants MUST return to the finish and download their e-punch or turn in their punch card.
Even if you have not finished your course, you must still return to the the finish and confirm with event staff that you have returned safely.
Out of Bounds
Some areas may be marked out of bounds. It is imperative to respect these boundaries to maintain our relationships with land managers. Participants MUST NOT go out of bounds. Any participant caught going out of bounds will be disqualified.
Course Closure
All participants MUST return to the finish by course closure time. If a participant does not return by course closure, event volunteers will begin coordinating a search party.
If you need a long time on the course, start as early in the start window as possible, wear a watch, and be prepared to cut your course short to make it back by the course closure time.
Whistle
All participants MUST carry a whistle on the course. Complimentary whistles are available at the start tent (please only take one).
If you are injured on the course and need assistance, blow three long blasts to call for help.
If you hear a call for help, abandon your course to find the person in distress.
Voices
Part of the fun and fairness of orienteering is navigating your own course, so please be polite when you find a checkpoint and don't holler that you've found it.