November 29, 2016 by Rebecca Jensen

Here's an easy way you can help get the word out about Cascade Orienteering events: print and post this letter-size calendar! You can post it at your office, gym, running store, or wherever else event posters are permitted. Click the image below to open a full-resolution image.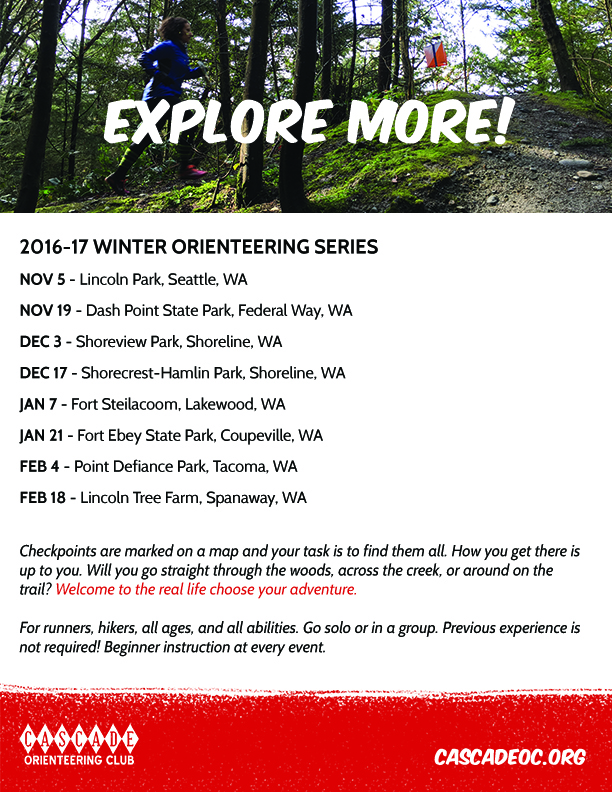 Thank you for promoting orienteering!