March 17, 2017 by Bob Forgrave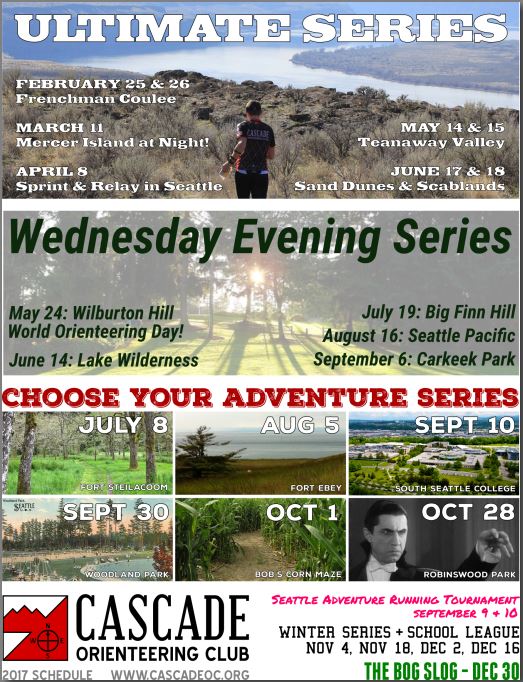 Events will appear over time on our home page throughout the year, but here in one place is our entire year's listing of Cascade events. Print it, share it, and get your friends involved in these four great event series:
Ultimate Series: The best Washington terrain for navigation events, sometimes with a road trip.
Wednesday Evening Series: Laid back navigation events at local parks, finishing with a barbecue.
Choose Your Adventure Series: Mass start, any order–our most social navigation events.
Winter Orienteering Series: Our biggest events, including the school orienteering league.
Plus the Seattle Adventure Running Tournament in September and the notoriously difficult Bog Slog in December.
See the attached flyer for dates!