August 29, 2018 by Will Enger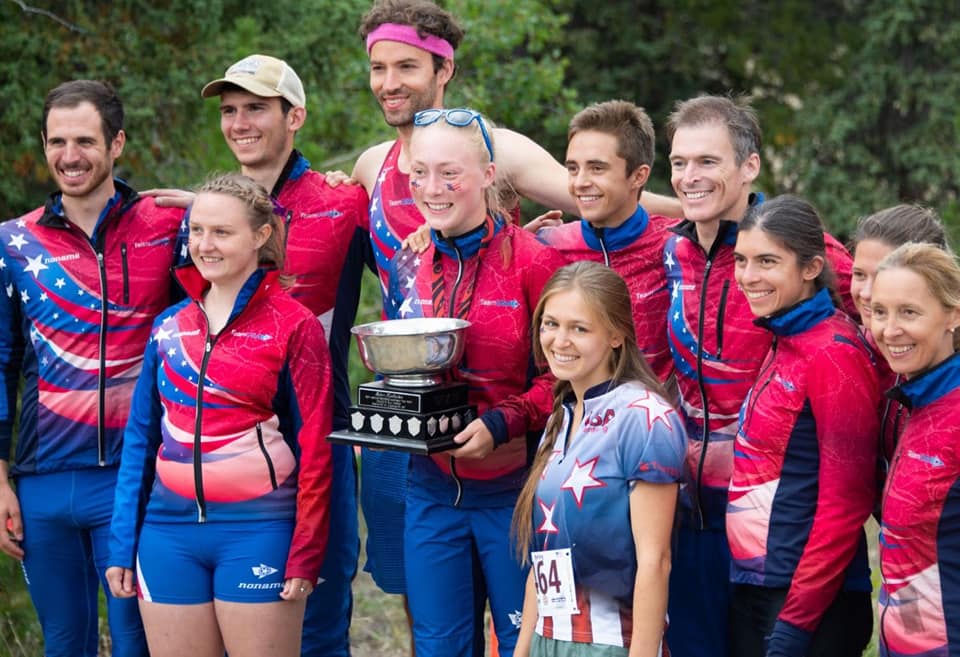 At the recently concluded 2018 North American Orienteering Championships, CascadeOC members Eric Bone, Tori Borish, Kelsey Breseman, Siri Christopherson, Tyra Christopherson, Jessica Colleran, Will Enger, Peteris Ledins, and Kai Mihata helped Team USA defeat Team Canada in both the senior and junior competitions. The Senior National Team reclaimed the Björn Kjellström Cup (won by Canada at the last NAOC in 2016), while the Junior National Team successfully defended the Future Champions Cup. Well done, all!
The Björn Kjellström Cup has been awarded every two years since 1980, while the Future Champions Cup was inaugurated in 2012. The trophies will be next awarded at NAOC 2020, which will take place in the beautiful Truckee/Tahoe area!