August 17, 2018 by Will Enger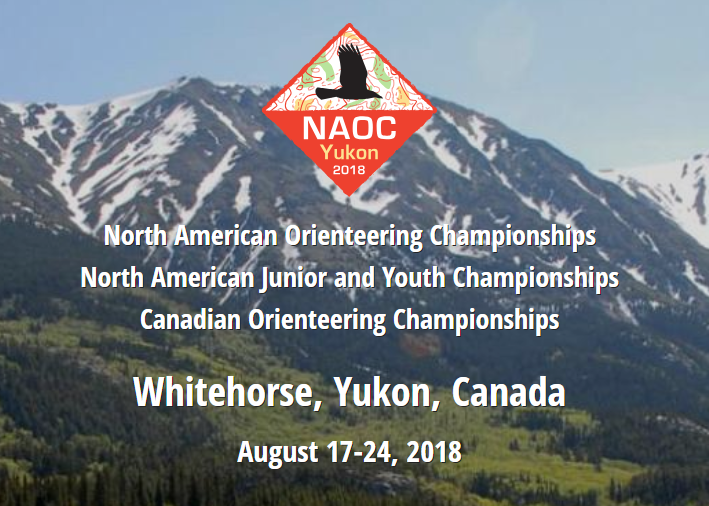 The biennial North American Orienteering Championships (NAOC) are always the most momentous orienteering event on the calendar, on the whole continent. This year, NAOC is being held in and around Whitehorse, Yukon from August 17-21, and is also being coupled with the subsequent Canadian Orienteering Championships (August 21-24) for a full week of excellent orienteering.
The event is drawing orienteers from all over Canada, the USA, and the world, including Australia, Austria, Belarus, Czechia, Denmark, Spain, Estonia, Finland, France, Germany, Great Britain, Hong Kong, Ireland, Italy, Latvia, Norway, New Zealand, Portugal, Sweden, and Switzerland. There will also be about 20 CascadeOC members attending! You can follow the proceedings on Twitter, @CascadeOC and @naoc2018.