March 17, 2019 by Ing Uhlin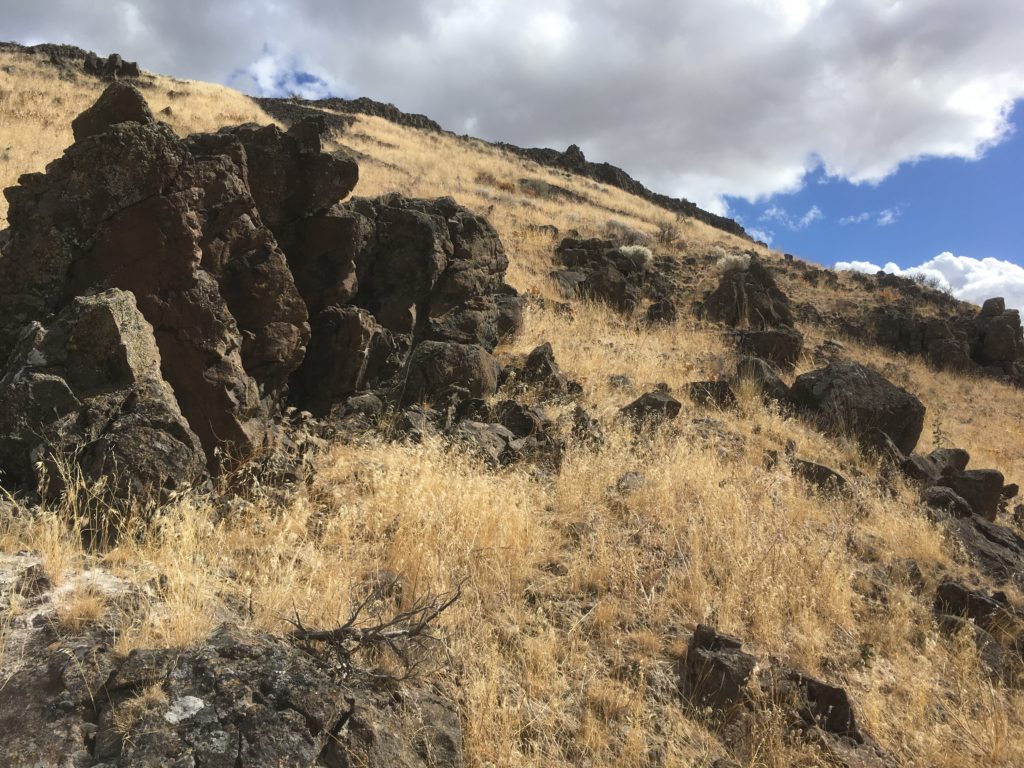 Come join us March 23 and 24 for a two-day event on Peteris Ledins's brand-new map of Frenchman Spring near Vantage in eastern Washington. Saturday includes the Pig War Challenge, a low-key competition between the USA and our Canadian friends. Citizenship in either country is not a requirement. So come out and run this Middle distance event with courses designed by Ott Toomett. The Sunday event features Long distance courses designed by Peteris.
Saturday Night in Quincy
On Saturday night, please join us at Tijuana Mexican Restaurant in Quincy, where you can order your own food and compare routes with your fellow orienteers. We'll also be awarding the Pig War trophies. Details are on the event page.
Both days include five courses of different lengths and difficulty levels (Beginner, Intermediate, Short Advanced, Medium Advanced, and Long Advanced). The Ultimate Orienteer classes for competing in the Ultimate Orienteer Series are assigned to the three Advanced courses. You are welcome to sign up for any course but please consider the course closing times and give yourself enough time. All Advanced courses have pre-assigned start times. Please pre-register for these events since that helps us order enough maps and helps to assign the start times. We rely on your help to organize the events so please consider volunteering. For more information on the events, registration, volunteering, travel information, weather, lodging, etc, see the event pages for Saturday and Sunday.