April 16, 2019 by Michelle Kastner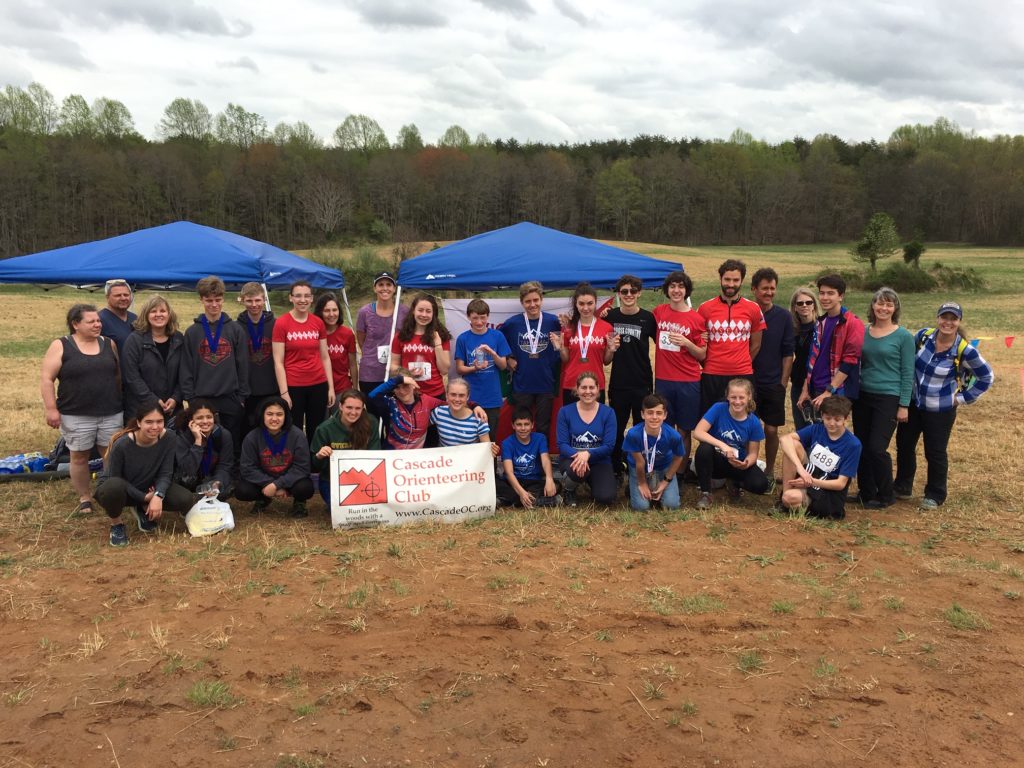 We are back from a fun and exciting weekend of races in Virginia where over 40 Cascade members competed at the 2019 Junior Nationals and the JWOC Team Trials.
Congratulations to Tahoma HS, Kamiak HS and Bethel HS JV Teams and individuals Kyle Hopkins, Peter Campbell, Zoe Sibthorp, Audrey Javadoff, Ben Brady, Siri Christopherson and Kai Mihata for coming home with medals/trophies. Adult COC members with medals included Tori Campbell and Rick Bresemen.
Cascade is also thrilled to have Siri Christopherson and Caroline Sandbo named to the 2019 JWOC team and Kai Mihata and Jessica Colleran both named as first alternates to the team.  All around a wonderful weekend at Quantico.