January 27, 2020 by Michelle Kastner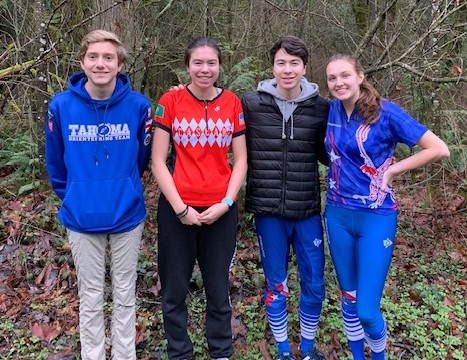 On Jan 6th, the Junior Team Executive Steering Committee (JTESC) at Orienteering USA announced the USA Junior National Team and the Junior Development Team athletes for 2020.  Congratulations to COC members Jessica Colleran and Kai Mihata for being named to the Junior National Team and to Benjamin Brady and Annika Mihata for being placed on the Junior Development Team.  You can read about all members here.
OUSA is still accepting applications for the  Junior Development Team (JDT), and will be doing so throughout the year.  They encourage all juniors, ages 13-20, who run confidently at the Orange level (or above), and want to connect with other young people who love orienteering and take their orienteering to the next level, to join the 2020 JDT.  Learn more about the Junior Program here.