July 1, 2021 by Michelle Kastner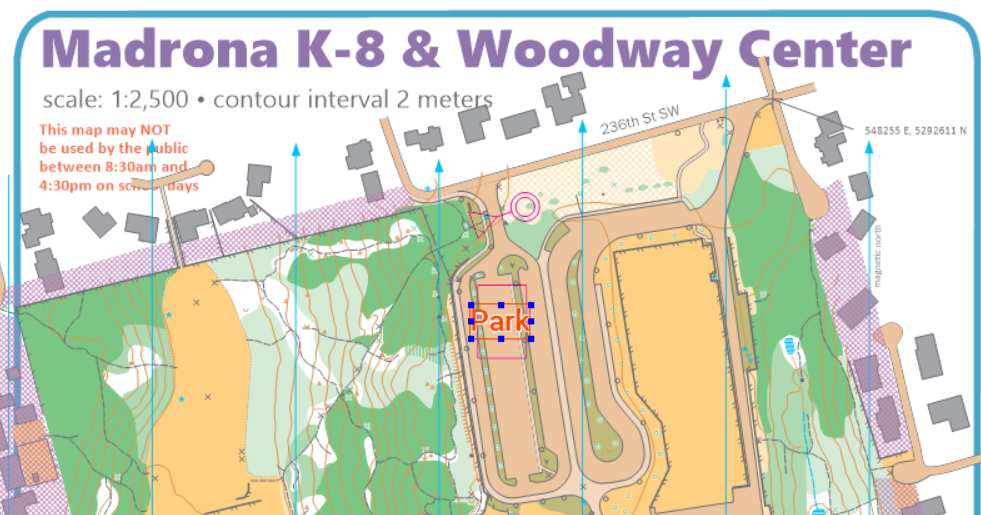 Want some additional orienteering on your own? Thanks to the efforts of Dave Tallent, COC has a new map and a new UsynligO course for members to race on. Dave just finished remapping the two school campuses and the surrounding woods and was pleasantly surprised that the area offered a bona fide orienteering experience with both open and junky forest and a dense network of trails to disorientate one's self!
Head on out to Madrona K-8 School (9300 236th Street Southwest, Edmonds, WA) with your smart phone charged and the UsynligO app downloaded.
One may use the map anytime school is not in session: After 4:30pm on weekdays, anytime on the weekends and, of course, during the weekdays during summer break.
Courses are posted on UsynligO. When in the app, search for Madrona. The controls are relatively closed together so it may work better to change the control radius from 20 m to 10 m, and set the Minimum GPS accuracy to 200 m. The maps are available in the app or online when you have found the event. If you want to print separate control descriptions, they are here.
Please park at the north end of the main parking area.
Learn more about the UsynligO app and how to use it here.