March 20, 2022 by Michelle Kastner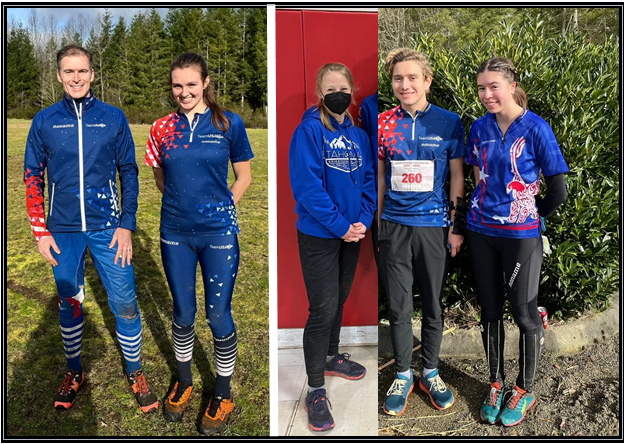 Congratulations to COC Members Jessica Colleran and Eric Bone for being named to the 2022 OUSA National Team. Eric, a veteran of 20 WOC's, joins the Elite squad, while Jessica in her first year out of junior status was named to the Performance squad. Both competed this past summer in Europe at WOC and JWOC respectively.
Congratulations to COC members Annika Mihata, Benjamin Brady, and Zariah Zosel for being named to this year's Junior National Team. This marks the first time on the Jr National team for all three, although Ben ran for team USA at JWOC last summer while being on the Jr Development Team.
All 5 are alumni or active participants of COC's WIOL program.