March 14, 2022 by Ing Uhlin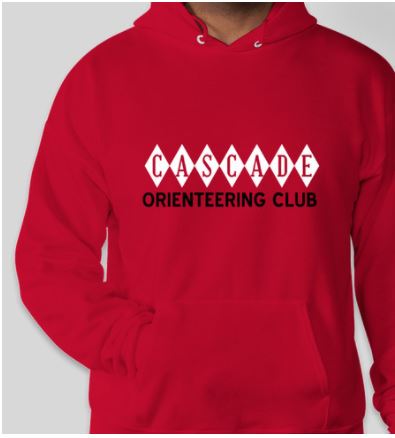 The ordering is now open for Cascade OC shirts and hoodie in
red
. These are all tech shirts except the hoodie. The ladies short sleeve shirt is a slightly different product, that sport tech shirt is not available currently in women's red.
This order closes at noon on March 26th.
 You place the order directly with 
customink.com
 and the shirts/hoodie is shipped to your address. These shirts cannot be ordered and paid with  volunteer points. This is also a fundraiser for COC.
Note on the design placement:
On the website, they look like the printing is all over, but it will be centered appropriately on each product. It is because there are multiple products; the design is centered on the first product shown and the shown image is not adjustable for the other products. This order is open for 2 weeks and will ship approximately 12 days after the order closes taking 3-5 days to arrive. Unfortunately these will not be available in time for Jr Nationals.