August 10, 2023 by John Brady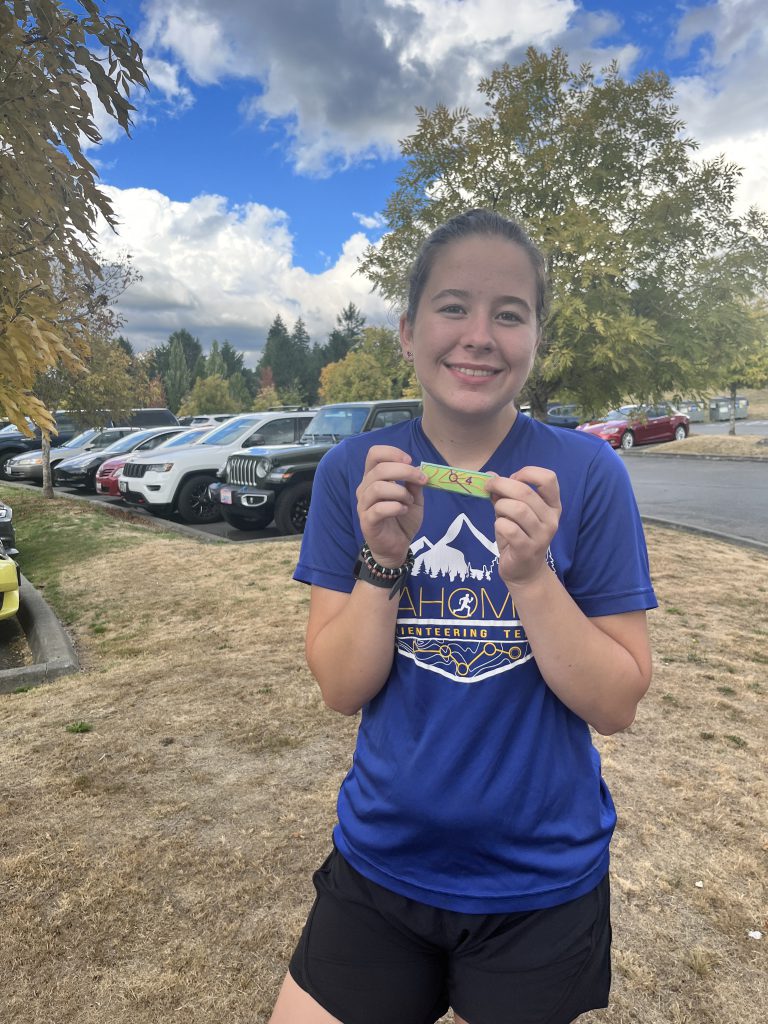 Congratulations to Clara Sherwood from Maple Valley, WA!  On August 9th, 2023, she became just the 8th junior from COC to earn her Level 4 OUSA Skill Patch.  To earn the level 4 orienteering patch, it takes years to develop the requisite skill and experience in orienteering training and competition.  Clara has proven her skill in national and local races over the last 5 years as she has developed into one of the top youth female orienteers in the country.  Additionally, earning the patch requires the junior be proactive in volunteering in the operation of the club.  To earn a level 4 patch, as a capstone assignment, you must perform a critical club role, and specifically one that only a skilled orienteer can perform.  Working with Chris Cooper and Will Enger, Clara performed course design duties for the Wednesday Evening Series race at Olson Mansion.  Through this process, she learned how to perform map updates, use Purple Pen, understand the basics of course design, and most importantly, learned how to deal with the things that will inevitably go wrong at a race.  The intent of all orienteering races is ultimately have fun, it seemed that all had a great time.  Thanks for the work and service Clara!  And enjoy the patch…you earned it:).
If you want to learn more about the patch program, click here.  It provides a great framework for learning and growing your orienteering skillset for coaches and juniors alike.
If you want to see the full list of COC Junior Level 4 patch earners, click here.