February 17, 2017 by Patrick Nuss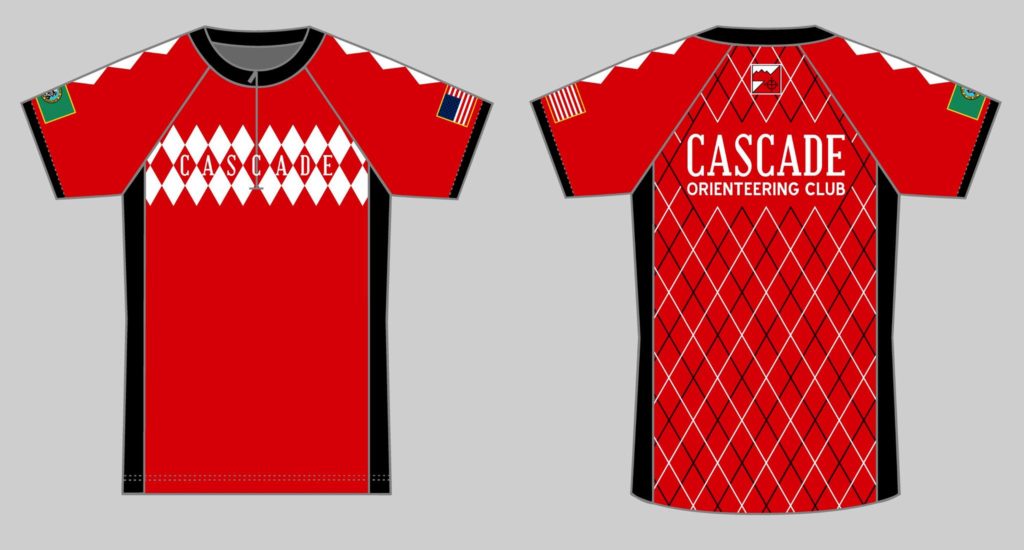 We're ordering custom jerseys and jackets now through April 8, 2017, with delivery by June!
We're keeping our popular and distinctive red and black designs, and this year, we're using a new supplier, Champion System, which you can explore at www.champ-sys.com. They are not an orienteering-specific supplier, but they have a lot of options, including men's and women's styles, jackets, singlets, long-sleeves, and budget options (as low as $30 for a club jersey!). We've heard good things about them.
To order, please use this ordering form.
If you have any questions or comments, please send to patricknuss at hotmail. Thanks!
Sizing Charts
(Note: most have separate files for men's and women's but some have both charts in the same file)
Short Sleeve
Basic Short Sleeve Jerseys, lightweight or standard-weight: Men's and Women's
Short Sleeve Jersey, lightest-weight with mesh panels: Men's and Women's
Short Sleeve Jersey, with quarter-zip front and zipper back pocket: Men's and Women's
Long Sleeve
Basic Long Sleeve Jerseys, lightweight or standard-weight: Men's and Women's
Long Sleeve Jersey with mesh back: Men's & Women's
(Note: this garment was originally designed for mountain biking, so it fits looser)
Long Sleeve Fleece with quarter-zip: Men's
(Note: this garment was originally designed for XC skiing, so it fits tighter)
Other Stuff
Singlet: Men's and Women's
Running Jacket: Men's & Women's